Forget Expensive PPC Costs ... Imagine Wall-To-Wall Traffic Floods Of Laser-Targeted, Hungry Visitors Coming To YOUR Site From FREE Google Traffic...

trying to build an online business, there's probably one thing that you've struggled with more than anything else ... TRAFFIC.
Imagine for a second though ...
What if you could put up a brand new website, have it up and running in 5 minutes and on the front page of Google in 24 hours or less...
The truth is, SEO companies and other "gurus" have made search engine optimization out to be much more difficult than it really is. But that's how they're able to charge ridiculous prices for their products and services.
Getting traffic is NOT difficult - it's all about following a system and giving Google what they want.
"Richard's Site Beat Mine In The
Search Engines On Launch Day!"
Hi, Jeremy Gislason here to tell you that you don't want to miss these amazing traffic generating techniques from Richard Legg.
Why am I saying that?
Because Richard used this strategy to do something I didn't think was possible...
He got his website to out rank our Underground Traffic Blueprints
website on Google during our product launch!
Richard's site was in the #1 spot on Google during our whole launch, for the name of our product, and as a results he was one of our top 10 performing affiliates.
This technique enabled Richard to out perform some of our other big name affiliates like Anik Singal, Joel Comm and Todd Gross!
It certainly got my attention, when I saw Richard sending us a flood of sales while beating us in the search engines, and it should be getting your attention too!
Read on to learn Richard's awesome and simple traffic generation strategies so you can get your name into the top affiliate lists of the big name marketers' product launches as well.

Jeremy Gislason
https://www.MemberSpeed.com
Here's some results for another huge launch that brought me literally thousands of dollars from free traffic...
After getting the same results for almost every major product launch I took part in, I realized that this kind of training could really help a lot of people.
So, I sat down and created an indepth video training course that shows you EXACTLY what to do when setting up a brand new site and getting it not only indexed quickly, but ranking and bringing traffic.
Here's just some of what you'll discover in this indepth video training...
So far only a handful of people have had access to these secrets, but the incredible results they've obtained have surprised even me....
"My Website To The 4th Position In 24 Hours..."

After having spent many thousands of dollars; days, months and years on the net, hoping to find that one program that would set me on the right path to my dream lifestyle, I only found myself going in circles, spending more money (I didn't have) and time (I couldn't spare anymore), and all the while Internet Marketing remained an elusive tease. A Big Black Hole, sucking my life away.

For sure, it all but appeared to be doomed with this "new economy of disaster", in these uncertain times.
Richard Legg changed all this for me in a few short weeks ago.
(Using only the first part of his course I managed to get my website to the fourth position of approximately 500,000 competitor websites, in 24 short hours, on Google.
I think it was 24 hours but it could be less, I only checked 24 hours after I set it up. All of this with the FREE TOOLS Richard taught me.

There is NO INTERNET GURU WHO TEACHES AS CLEARLY AND CONCISELY AS RICHARD.

Richard has, in a period of a few weeks, TRANSFORMED me into the SUCCESS MODE.

Ok so lets give it to you straight, WHETHER YOU BE A NEWBIE OR A SEASONED VETERAN MARKETER, you will learn how to go from the beginning to the highest level of IM expertise, after learning from "MONSIEUR LEGG".

Richard is simply a brilliant, well spoken, generous and a methodical teacher. I've had many teachers (I spent 20 years in University L ).

Spent is a good word I suppose. You could spend wisely or foolishly. When it comes to buying The Internet Marketing Dream Lifestyle, I bet you will agree most of us spend foolishly buying Internet Marketing courses, memberships, ebooks, software and other paraphernalia, hoping to find The Goose That Lays the Golden Eggs.

I suggest YOU spend your hard earned cash wisely.

For once learn something solid about Internet Marketing, in a stepwise manner and put it to ACTION IMMEDIATELY.

Richard's course is the first and only course you will need to purchase to get 95% of the way to success. Oh Yeah and best of all he teaches you how to use FREE TOOLS.

DO YOURSELF A FAVOUR, SIGN UP AND LEARN FROM RICHARD NOW!

Thanks kindly Richard. You are a brilliant, kind and generous young man. I am honoured to have met you.

Best Wishes,
Dushan Vaithilingam
"A Must Have For Newbies ... AND For Veterans..."
I first met Richard in London at an internet seminar when he was studying
for his physics degree.

I was impressed with his no-hype approach and
enthusiasm for the internet marketing world.

I have seen his progression
as a teacher of internet strategies and tactics, and I must say his Instant
Traffic Shortcuts course is a must have for newbies to quickly get up and
running on the web; and for veterans as a quick reference and reminder to
get instant traffic when needed.
A great course for quick free traffic bringing in the cash.



I thoroughly recommend it.
Go for it!



Michael John
www.onepod.com
As a special bonus, not only will you get the video training series, but you will also get the step-by-step PDF workbook that shows you exactly what steps to take and lists ALL of my favorite resources for getting massive traffic in record time.

You'll also receive the MP3 audio recording so you can listen on your iPod or burn to a CD to listen to in your car plus the PDF of the 80 minute powerpoint presenation.

Right now this course is in 'pre-release' mode as I've just updated it to give my latest traffic generation secrets, that work even AFTER all the recent Google updates.
I'm in the process of putting it in the hands of a select few people so that I can gather more case studies and testimonials to use when I launch it to the world.
I fully intend to offer this training course for anywhere from $47-$77 when it goes live (which is a steal when you consider it shows you how to get front page rankings on Google).
However, through this special 'pre-release' offer, you can get the whole course including the indepth video training, the mp3 audio, the presentation PDF and my special resources document for the
one time fee of only $9.97
.
"I Haven't Seen Anything Like This - Anywhere!..."
Richard, this is so clear!
There are so many things to think about when creating a website, and most people don't come close to doing what it needs to succeed.
I am going through this video step by step, and you had me hooked in the first minute.
Step by step, not only what to do but also why, how and in what order. I haven't seen anything like this, anywhere.
I had given up on attempting to maximise the potential of our website myself, and decided to wait until I could pay someone who knew what they were doing to do it properly.
After a few minutes watching this I realised that wouldn't be necessary, so I can only guess how much money, time and energy you have saved me.
I may need to start again, but you've opened up a whole new world of possibilities. Great work Richard, thanks mate!
Rob Daniel
https://www.chocmint.com


Download Now For Just $77 ...
Special Pre-Release Discount ... Just $9.97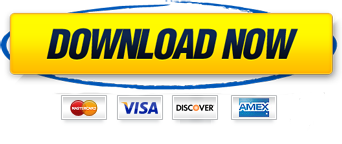 Are you ready to get a ton of free traffic and front page rankings ... or would you rather keep struggling with what you are doing now?
Let us take you by the hand and show you everything you need to do to succeed.
I ask again... are you ready?